Unusual London Tours
...Not your average London tour
Unusual London Tours Intro
Ah hah! Unusual London tours -
something new, something different, somthing strange
. I know why you're here... Big Ben, the London Eye and St Pauls have either been crossed off your list, or just don't float your boat.
You're the uber adventourous type seeking fun and excitment
outside the norm. Good, I like your type and you'll love this selection of our of the ordinary tours.
Unusual London Tours Quick Links
Jump straight to the tour of your choice:
---
Unusual London Tours - Top Picks
Jack The Ripper Walking Tour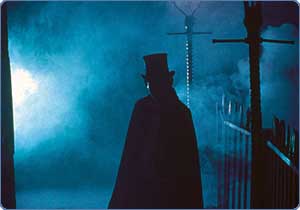 The infamous Whitechapel Jack The Ripper murders of the late 1880's remain unsolved. You'll walk the streets of London's East End visiting the sites of the brutal murders while your expert guide will describe in detail what went on, and the many theories of the identity of The Ripper. If your squimish block your ears for the most gruesome Jack The Ripper facts and don't look when the crime scene photos are handed out - trust me on this one!
Cost:
£8
Duration:
Approx 2 hours
To Book:
www.jack-the-ripper-tour.com
---
Alternative London Tour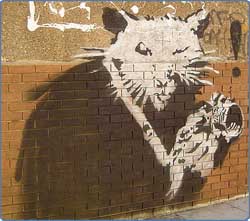 You're guaranteed to see loads of street art from Banksy and co. Actually, the tour covers works from around 50 of the best street artists in the world. The beauty of street art is that it is constantly changing so there will always be something new and fresh for you to see. The local London tourist guides are passionate and knowledgeable about the history of the area and current day events.
Cost:
Free! Tips graciously accepted.
Duration:
Approx 2 hours.
To Book:
www.alternativeldn.co.uk
---
London Jogging Tours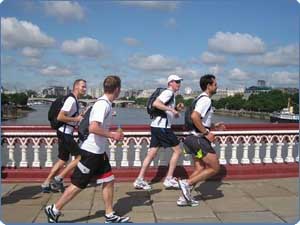 Admtidley not for everyone but this sure is a form of unusual London tour that is enjoyed active people and sports enthusiasts. A guided jog around London's iconic sights is a great way to stay active on your vacation, meet other tourists and take in the sights. Runners of all abilities take part and you can choose from scheduled tours or customise your own. Jog on!
Cost:
Starting at £25
Duration:
Approx 2 hours +
To Book:
www.cityjoggingtours.co.uk
and
www.londonsightseeingruns.com
---
Speed Boat Tours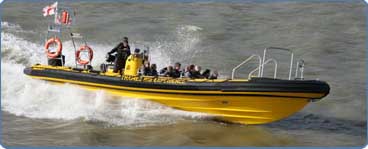 Riverboats and cruises a little low key for you? Hold on to your hats - speed boat tours are here to adrenalise your day! A fantastic and unusual London tour that is growing in popularity week by week. What could be more fun than taking a ride on a speed boat? Doing it on the River Thames amongst some of the worlds most amazing sights! Hear the boat engines roar as you take off on the historic water way!
Cost:
Starting at £19.50 for children, £32.50 for adults
Duration:
Approx 2 hours +
To Book:
www.londonribvoyages.com
---
London Kayaking Tours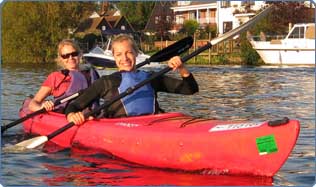 Kayaking on the River Thames or on the canals of London gives a unique angle to see the City. It's a great opportunity to take part in a sustainable form of tourism - good for those looking to keep active on vacation also. Being on the river and canals is a peaceful and leisurely experience that you can enjoy solo or as a couple.
Cost:
£59. Look out for 2-1 specials
Duration:
Approx 90mins
To Book:
thamesriveradventures.co.uk
---
British Movie Tours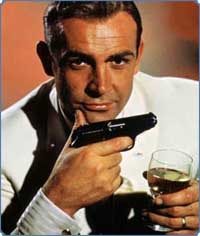 This unusual London tour takes you sightseeing on filming locations of famous film and TV, fascinating landmarks and allows you to get behind the scenes. Trivia, film clips and info about your favourite stars all a part of the show! Top picks include:
London Movie Tour
Notting Hill Movie Tour
Harry Potter London Locations Tour
James Bond Tour
Romantic Movie Tour
Cost:
Starting around £15
Duration:
Various
To Book:
www.britmovietours.com
---
Chelsea Football Club Tour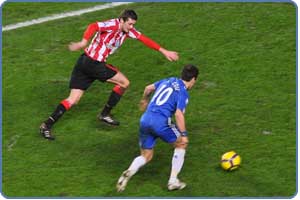 For sports fans, a tour of Chelsea's home - Stamford Bridge - is not to be missed. The tour of the world famous football club and stadium is fun, informative and and unforgettable experience..The fully guided tour will give you access all areas, and take you behind closed doors - you just never know who you might see.
Cost:




£18
Duration:
1 hour+
To Book:
www.chelseafc.com/tours
---