London Overground Train
...An extension of the Underground
Overground Train Intro
The best way to think of the London Overground Train service is as an extension of the
London Tube
, except above ground. In fact many of the maps that you will see posted at stations or online incoporate both the Tube and Overground.
The urban overground network consists of 5 lines:
East London
Gospel Oak to Barking
North London
West London
Watford DC Line
South London Line (opens 2012)
Insider Tip: Many of the Overground Stations intersect or are very close to Underground stations. Connections are well sign posted
London Overground Map
Firstly, you'll need a
map
. Overground stations that intersect with the London Underground are clearly marked with the colored line names. It can look a little daunting but in no time you'll see how great it is to only ever be a few minutes walk from a station.
Train Maps are available at all stations, however if you want to take a look before you come, check it out online on the
Travel For London
website.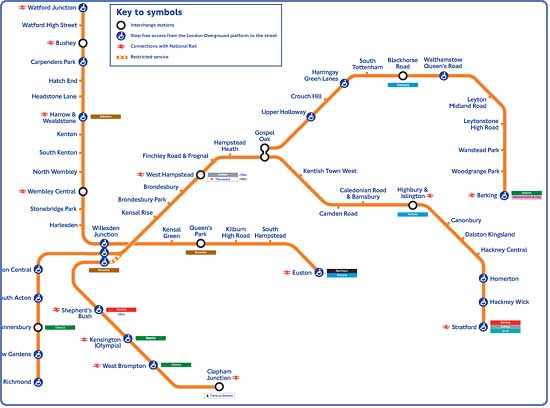 Overground Train Tickets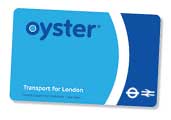 Paper tickets for the train are available at stations, however, the most popular way to travel in London is with an 'Oyster Card':
Plastic Card similar to a credit card that you can 'pre-load' funds on to
Valid for the Tube, Trains & Buses
The right fare is automatically deducted from the card
Check your balance at any station or 'top up' credit
Cheaper than paper tickets
No lining up to purchase
To
pre-purchase
your
Oyster Card
online and have it shipped to you before you arrive in London, visit the
Travel For London
online store.
---