Parks In London
...Run, ride, walk, skate, relax
London Parks Quick Links
Parks In London Intro
Parks in London are immense. It's amazing that these beautiful, peaceful green open spaces exists amongst a city of excitement, hustle and bustle and millions of people going about thier day.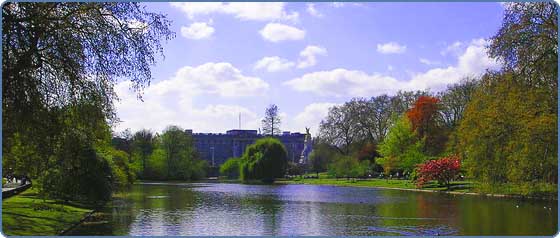 Londoners love the city's parks. Rain, hail or shine, you'll find activities taking place. Parks in London are particularly popular during the summer months with the locals getting thier fix of sun.
Insider Tip: Head for the 'Blue Bridge' in St James's Park for spectacular views of the London Eye, Buckingham Palace and Whitehall.
One of the beauties of the parks in London is thier location. Smack bang in the middle of the city and you guest it, ride by countless other tourist attractions. So, whether you've planned it our not, you'll find yourself near one of these great parks. Go on in, take a look around.
---
St James Park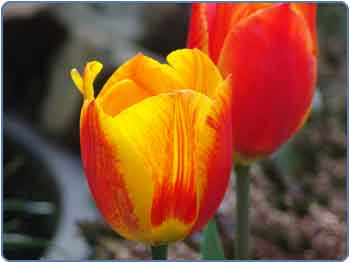 Surrounded by 3 palaces, St James's Park is the oldest Royal Park in London. Bordering the park is the best known palace – Buckingham Palace, the most ancient which is Westminster and the there is St James's Palace.
The park is known for it's stunning greenery and amazing views. There is a small lake in the center with two islands that are home to much wildlife such as ducks and waterfolw.
St James's Park Attractions
Horses Gaurds Parade
A traditional 18th century parade involving horses and royalty held in June each yeah. More info - here


The Blue Bridge
A seemingly simple highlight, but simply spectacular. Take a stroll to the blue bridge and enjoy the stunning views of Buckingham Palace, the London Eye and Whitehall.


Pelicans in the Park
One of the other species to call St James's Park home are the pelicans. Each day between 2:30pm and 3:30pm they are fed, much to the delight of the birds as well as onlookers.


Active and Kids
As well as all the usual park activities such as biking, roller blading etc there is a purpose built kids play area.


St James's Park Transport - Tube
St James's Park
Westminster
St James's Park Eating and Drinking
Refreshments
There are refreshments stands dotted throughout the park. Vendors stock a variety of hot and cold drinks and snack foods also. There are supermarkets close by on the outskirts of the park so you can stock up on picnic supplies.


Restaurants
'Inn The Park' is a licensed cafe/ restaurant that serves hot and cold meals to dine in or take away. Interestingly, the building that houses the restuarant is made of sustainable timber and has a green roof.
St James's Park Hotels
A list of the best hotels near St James's will be added here soon!




---
Jump to Hyde Park, St James's Park or Green Park
---