Parks In London
...Run, ride, walk, skate, relax
Parks In London Quick Links
Parks In London Intro
The parks in London are immense. It's amazing that these beautiful, peaceful green open spaces exists amongst a city of excitement, hustle and bustle and millions of people going about thier day.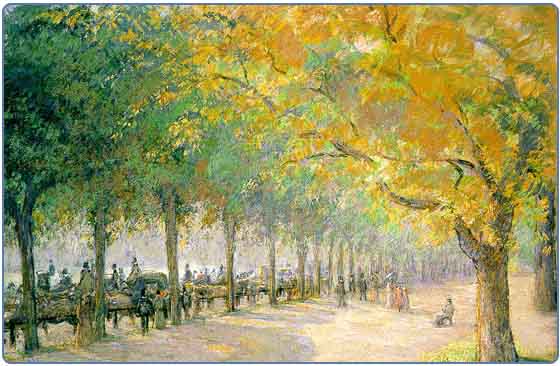 Londoners love the city's parks. Rain, hail or shine, you'll find activities taking place. Parks in London are particularly popular during the summer months with the locals getting thier fix of sun.
Insider Tip: Zip round the parks on a 'Boris Bike' (public hire bikes) for as little as a pound. There's purpose built cycle ways for you to navigate and enjoy!
One of the beauties of the parks in London is thier location. Smack bang in the middle of the city and you guest it, ride by countless other tourist attractions. So, whether you've planned it our not, you'll find yourself near one of these great parks. Go on in, take a look around.
---
Hyde Park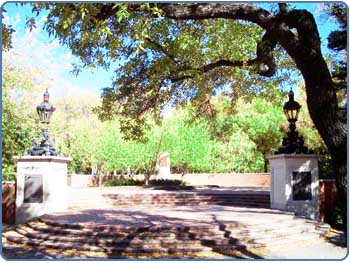 Hyde Park is one of the largest parks in London and is much loved by locals and tourists. There's always a lot going on in the park. Spring and summer see Londoners frequent to park to meet friends and family and enjoy the hot weather.
Autumn/ fall is simply spectacular with the changing of the leaves, while in the winter time, Hyde Park is transformed into a winter wonderland with fairground rides, ice skating and for the brave, ice swimming.
Hyde Park Attractions
Speakers Corner
Got something you want to get off your chest? Something to tell the 'world' about? Speakers Corner is place to do it. The original and the best soap box area is in the north-east corner of Hyde Park. As long as you don't break the law, you've got the audience and open to express your right to the freedom of speech. Be prepared, you'll see all kinds of characters discussing ALL kinds of topics - this is great fun!


Diana Fountain
Just south of the Serpentine lake is a memorial to pay tribute to the late Diana, Princess of Wales. The cornerstone was laid in September 2003 and the memorial was official opened by Queen Elizabeth II in July 2004. A moving tribute to a lady that was adored the world over.


7th July Memorial
On the 7th of July 2005 London's transport system was attacked by terrorists resulting tragically in 52 deaths. The striking memorial is located in the south east corner of the park and is a striking display of 52 stainless steel pillars collectively representing each of the victims.


Active and Kids
For kids and/ or the young at heart, there are plenty of activities to take place in Hyde Park. Take you pick from biking, roller blading, swimming in the Lido, paddle boating on the lake and tennis. If that's not enough, join in a game of frisbee or football with the locals!


Rose Garden
In the southeast corner of the park there is a purpose built rose garden. A beautiful array of flowers and wildlife can be seen. The roses are typically in bloom from May until the first frosts.
Hyde Park Transport - Tube
Marble Arch
Hyde Park Corner
Queens Way
Lancaster Gate
Nights Bridge
Hyde Park Eating and Drinking
Refreshments
Throughout the park you will find numerous vendors selling refreshments. Most of them will carry hot and cold drinks, ice creams, crisp and various other snack foods. On the outter edge of the park there are several supermarkets where you can buy supplies for a picnic lunch.


Restaurants
The Serpentine Bar and Kitchen is open from 8am to 8pm and is a fully licensed restaurant and bar. While the Lido Cafe offers a more simple approach but with just as stunning views.
Hyde Park Hotels
A list of the best hotels near Hyde Park will be added here soon!




---
Jump to Hyde Park, St James's Park or Green Park
---